In Memory
David McCutchen
DAVID WILLIAM McCUTCHEN
(July 21, 1963 - July 24, 2016)
LAKE JACKSON, TX - Mr. David McCutchen, 53, died Sunday, July 24, 2016, at his family home in Lake Jackson following a brief illness. He was born in Freeport, Texas on July 21, 1963, to Charles and Joyce McCutchen.
He was a devoted and loving father to his sons Keegan and John McCutchen of Coppell and daughter Lindsay Hogan of Madison, Wisconsin. He is also survived by his sister Karis Ann McCutchen and niece Emily Gunter of Lake Jackson.
He was preceded in death by his parents Charles "Bill" William McCutchen and Joyce Forse McCutchen.
Source: The Facts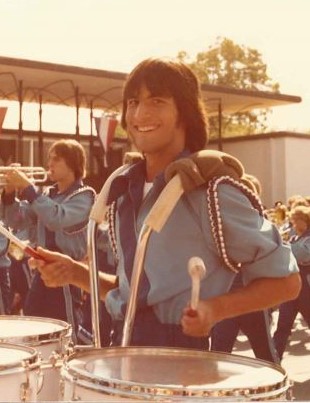 David McCutchen was in Band, 4 years; Stage Band, 4 years.
Source: Treasure Chest Yearbook, 1981