In Memory
Scott Lynn Vardeman
SCOTT LYNN VARDEMAN
(January 4, 1963 - February 22, 2021)
Scott Lynn Vardeman, 58, loving husband and father went home to be with the Lord February 22, 2021.
A celebration of Life, and visitation will be 12:00 p.m. to 1:00 p.m. Saturday, March 20, 2021 with service to begin at 1:00 p.m. at Brazos Pointe Fellowship, Lake Jackson, Texas with Randy Dane officiating.
Scott was born in Freeport, Texas to Terry Vardeman and Jennie Burnham on January 4, 1963. He graduated from Brazoswood High School in 1981. He attended Brazosport College, Lake Jackson, Texas and University of Houston, 1981-1985. He married Vikki Vardeman on November 9, 1985 in Lake Jackson, Texas.
He worked 35 years in the welding supply business in the Freeport area. Royalty/Vardeman Welding Supply, and as Branch Manager Gas and Supply in Freeport, Texas
Scott spent years involved with Cub Scouts, Little League, Youth Football, Upwards basket ball, Lake Jackson Parks board, Gideons International, ABC Gulf Coast Chapter, Brazosport Area Chamber of Commerce, Career Technical Education Programs at area high schools.
Scott is preceded in death by his mother, Jennie Burnham; grandparents, Mick and Lorene Harbison, JW and Wynelle Vardeman.
Scott is survived by his wife, Vikki Vardeman; his sons, Christian and Justin Vardeman, of Lake Jackson, Texas; his father, Terry Vardeman (Carol), of Clute, Texas; stepfather, Walt Burnham (Judy), of Liberty Hill, Texas; brother Mark Vardeman (Brenda), of Angleton, Texas; and sister Amanda Landry (Derek), of Beaumont, Texas.
In lieu of flowers, the family request donations be made to one of the following, American Heart Association, American Diabetes Association, Gideons International.
The Facts: March 13, 2021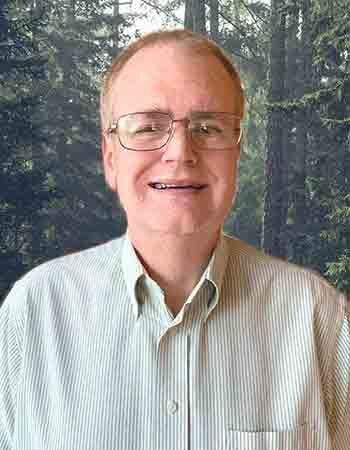 Scott Vardeman was in Football, 4 years; Varsity Trainer, 1 year, Track, 1 year.
Source: Treasure Chest Yearbook 1981